Sights of Yadan geopark, Yumen pass in Dunhuang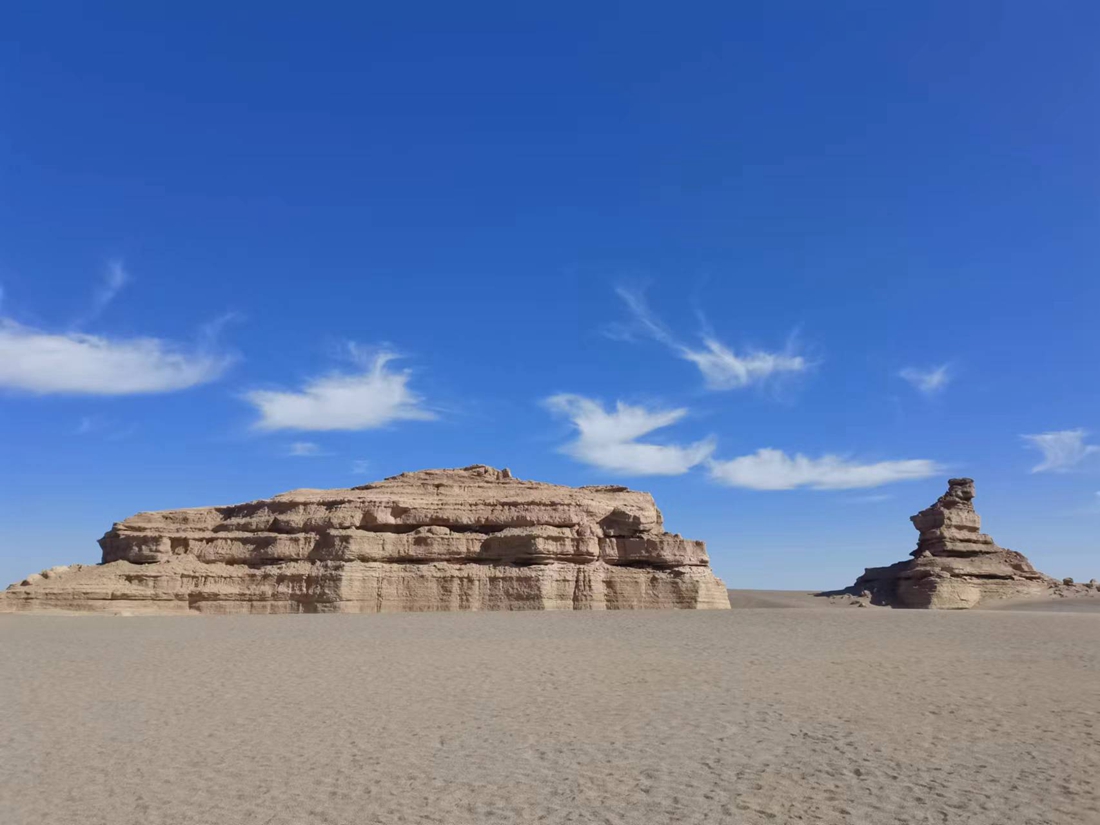 A view of the Yadan geopark in Dunhuang
Located in northwest China's Gansu province, Dunhuang city is famous for the Mogao Grottoes, huge collections of traditional Buddhist art, but you may not know about the Yadan geopark and the Yumen pass in the city. They also have much to offer.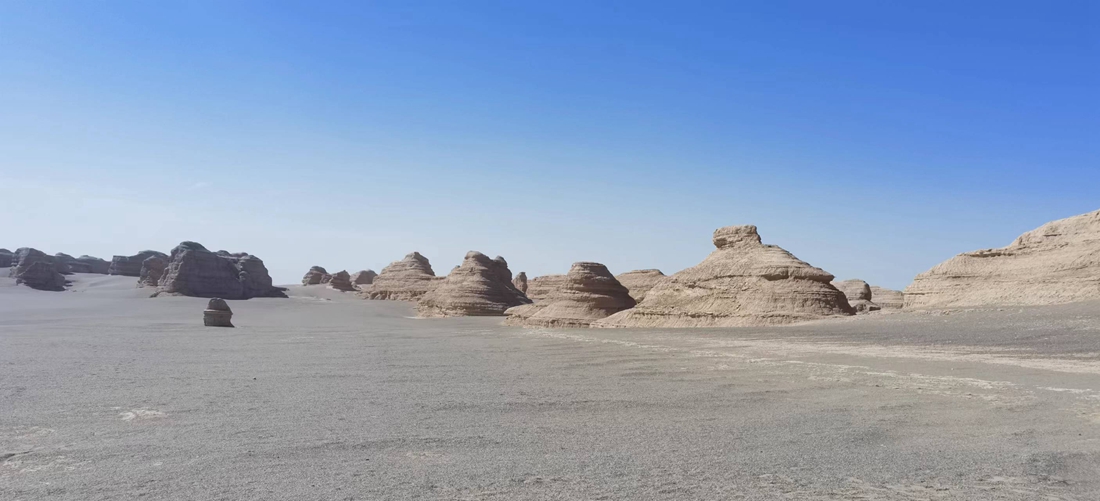 A view of the Yadan geopark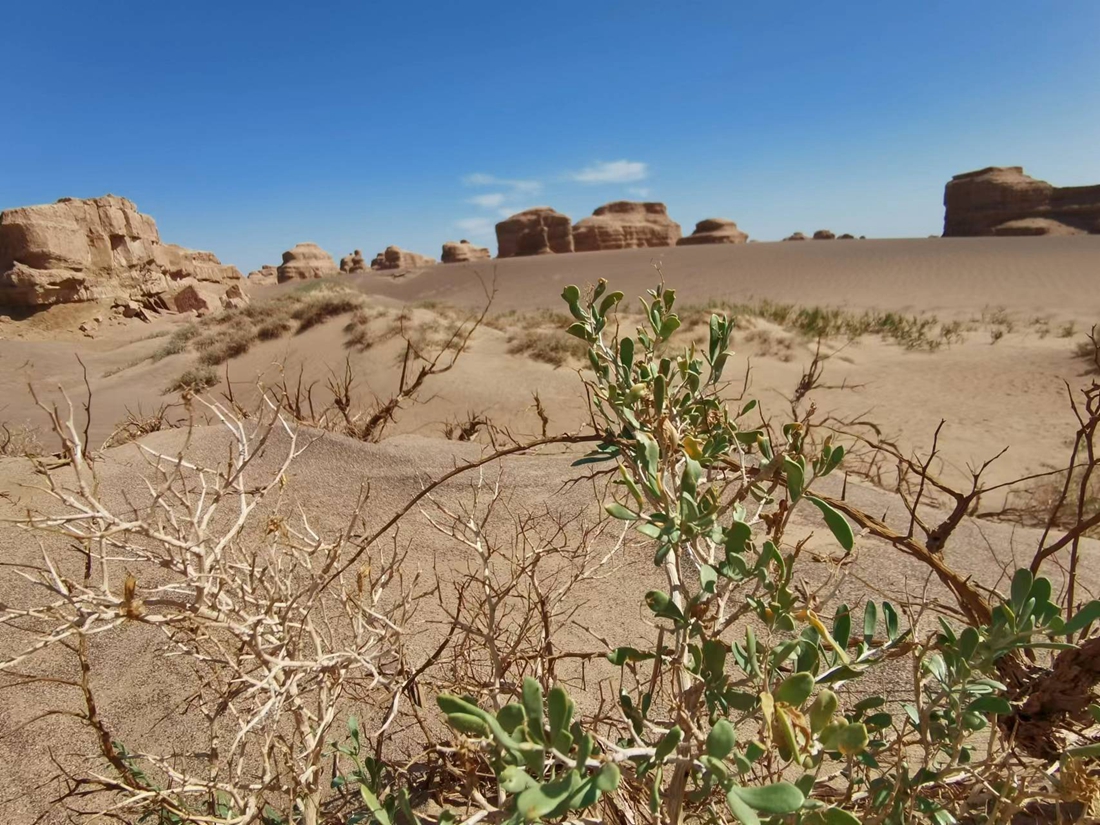 The Yadan geopark
Some 160 kilometers from Dunhuang city, the Yadan National Geological Park occupies 346 square kilometers, and its unique Yadan landform results from the erosion of Quaternary sediments around 100 thousand years ago.
The Yadan geopark houses diverse land forms that look like yurts, camels, birds, buddhas and stone horses, reminding the visitors of the Buddhist culture and the Silk Road elements of the city.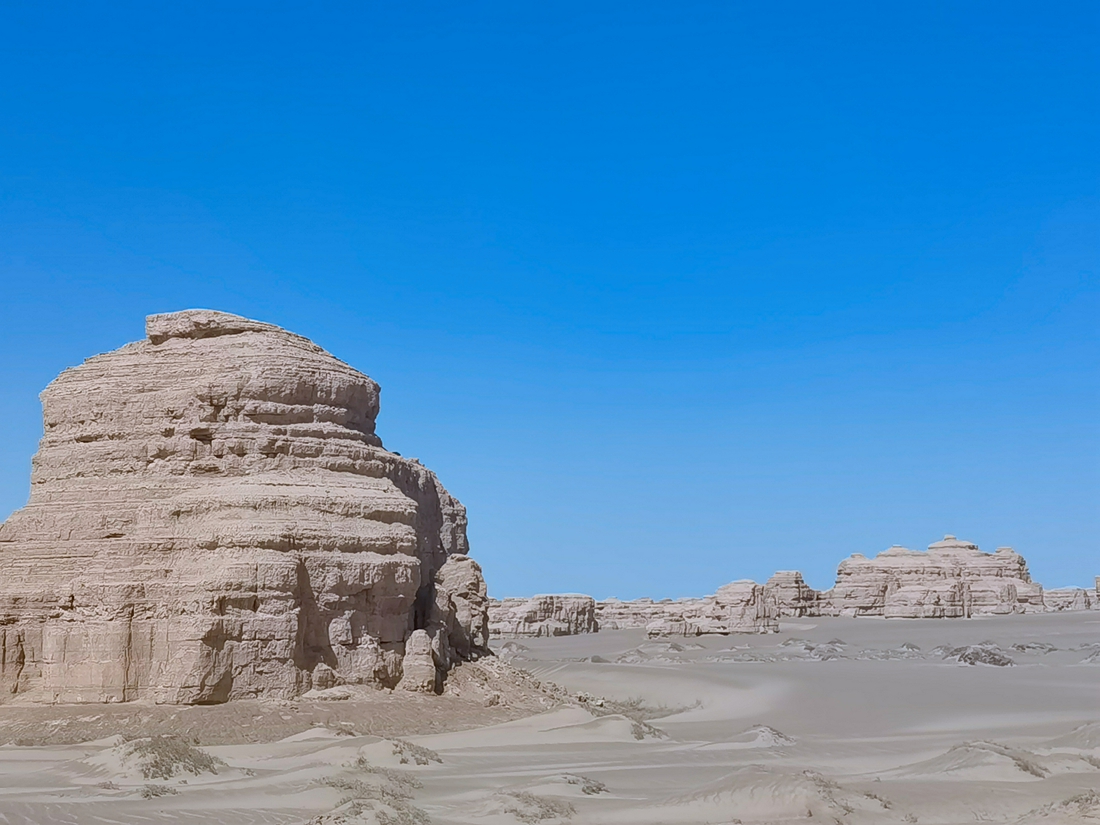 A view of the Yadan geopark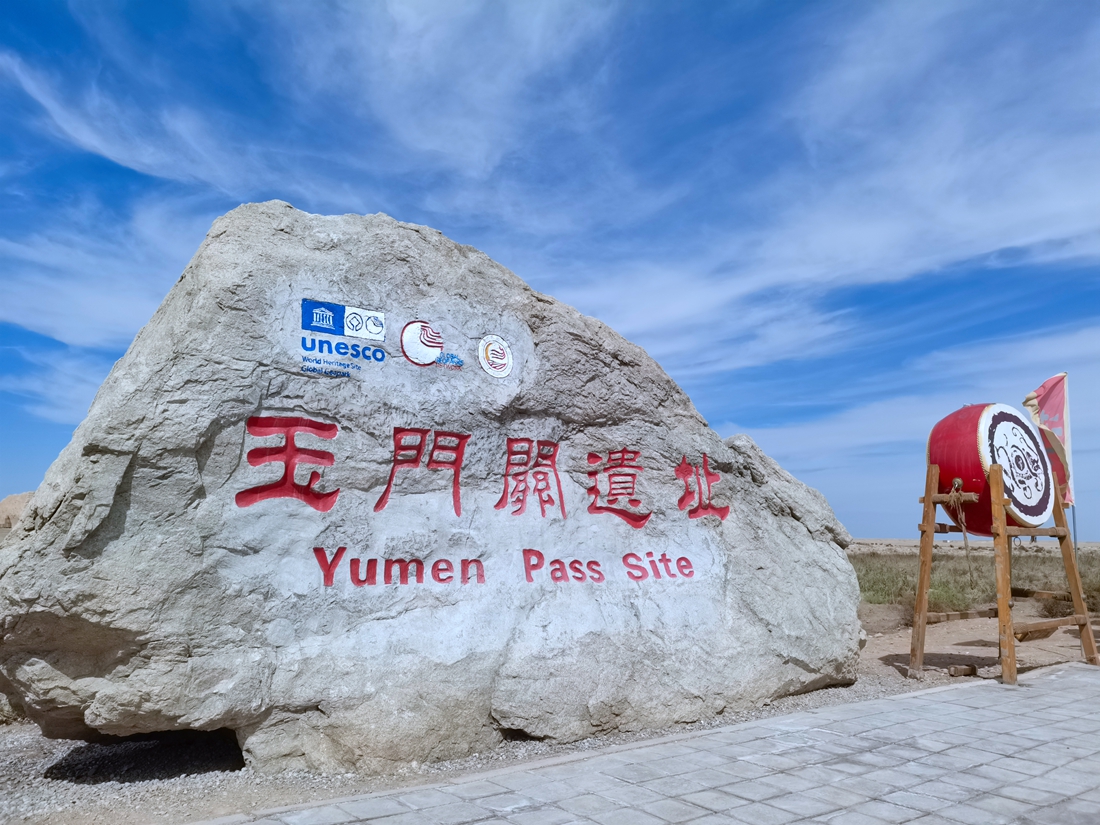 The Yumen Pass Site used to be a beacon tower of the Great Wall in the Han Dynasty. As a key pass on the ancient Silk Road, it connected the Chinese central plains with the western regions. Now the site is inviting in crowds of tourists.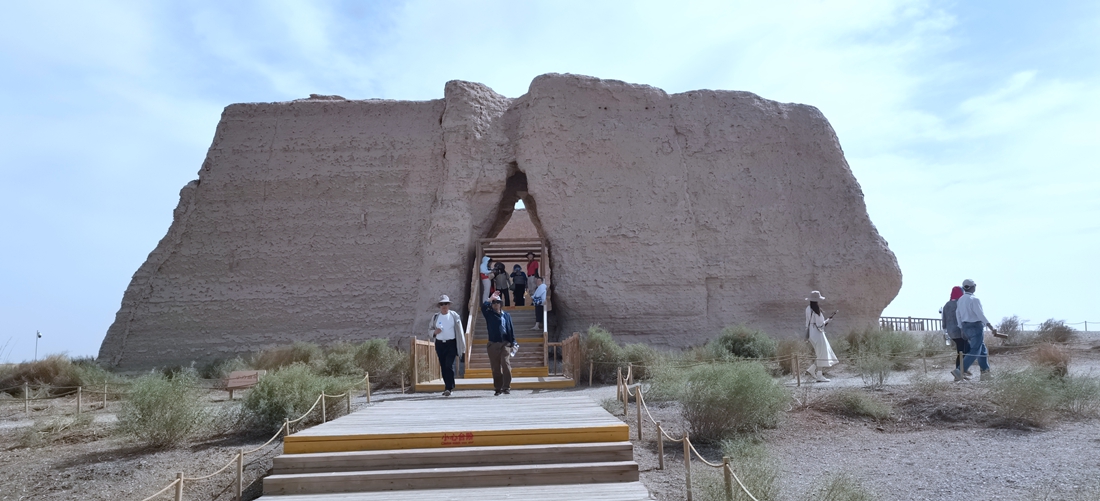 A view of the Yumen pass in Dunhuang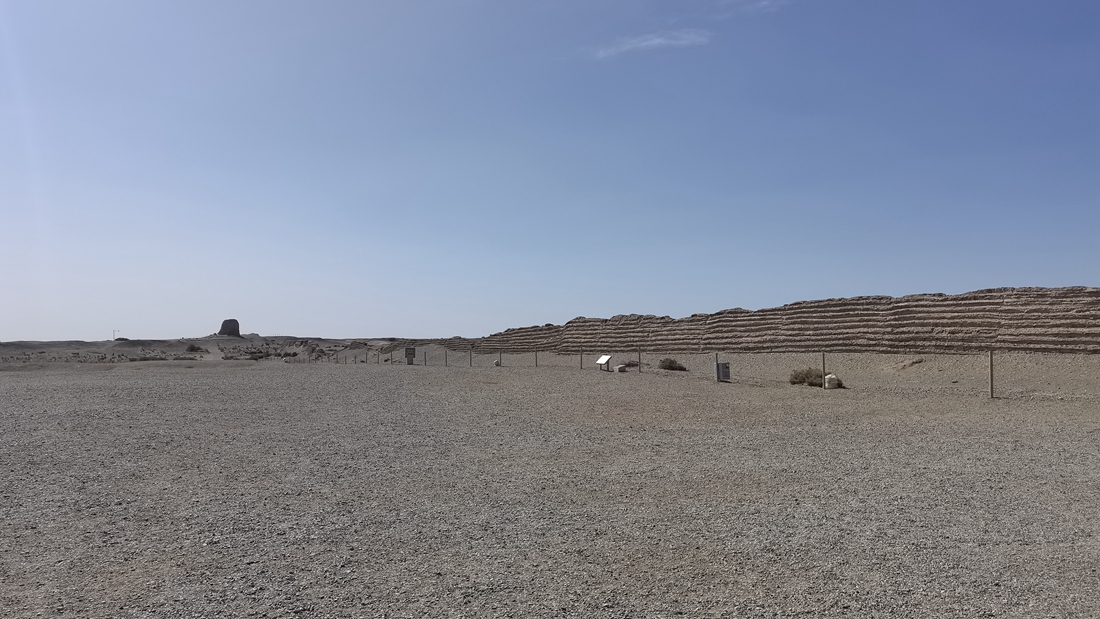 Great Wall section of the Han Dynasty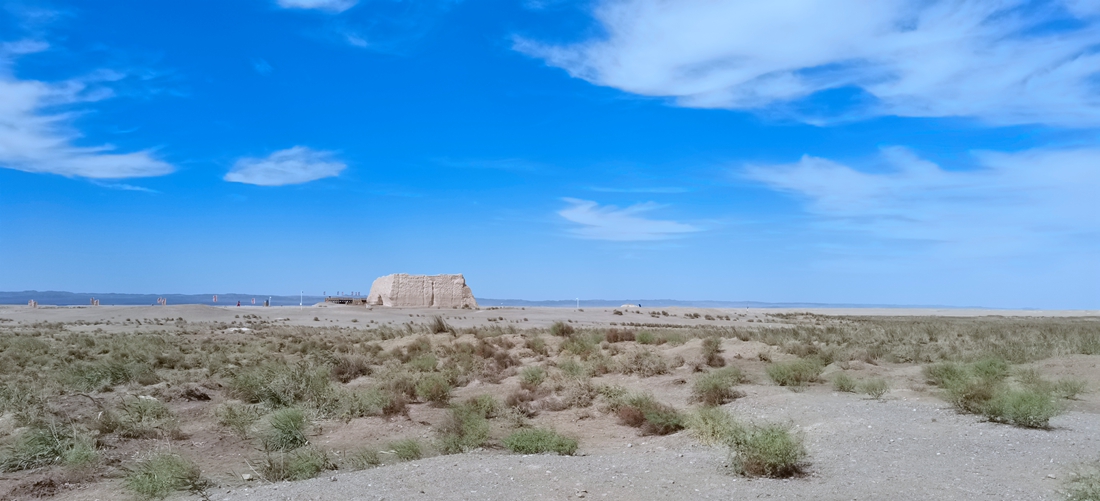 A view of the Yumen pass
Reporting by Hu Lixian (Yunnan Daily); Trans-editing by Wang Shixue