Yunnan border industry parks gain momentum in development

By Gateway
|
Sep 07,2023
14:40:21
"We are a manufacturer of audio products, integrating product design, research and development, production and sales,"said Wang Lan, the Assistant of General Manager of Yinhuang Electronic Technology Co., Ltd.."And our products are mainly sold to more than 50 countries, including Mexico, the Philippines, Iran, India, Russia, the United States, Myanmar."
Ruili Port, located in the Dehong Dai and Jingpo autonomous prefecture in Yunnan province, is China's largest land port for trade with Myanmar. The Ruili Border Industrial Park focuses on industries such as equipment manufacturing, telecommunications and electronics, textile and clothing, new building materials, and photovoltaic component manufacturing.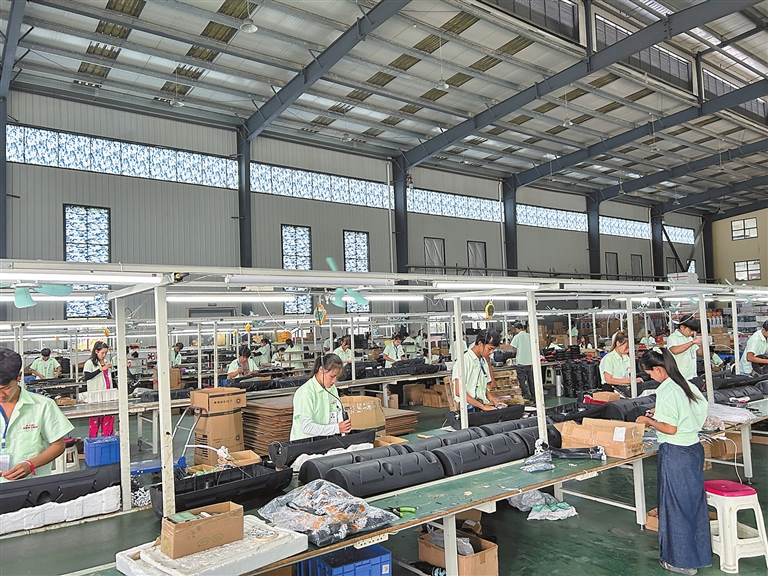 Workers in workshop of Yinhuang Electronic Technology Co., Ltd (Photo by Wang Yunya/Yunnan Daily)
Yinhuang is one of the companies located in the Park. Its production capacity is around 3 million units, with an annual output value of 400 million to 500 million yuan currently.
Ruili has advantages in port access, policies, human resources, and other production costs. Wang also said that Ruili is a directest land routes from China to South Asia and Southeast Asia, allowing for fast import of production materials, low labor costs, and a great market in both domestic and South Asian and Southeast Asian regions.
A person in charge in the Youngor Clothing Industry Park said that water, electricity, natural gas, and network communication can now meet the needs of enterprises, making it a popular destination for textile projects to settle down.
"At present, the road network in the Ruili Cross-border Industrial Park has taken shape, and the water and electricity main pipelines have covered the project development area."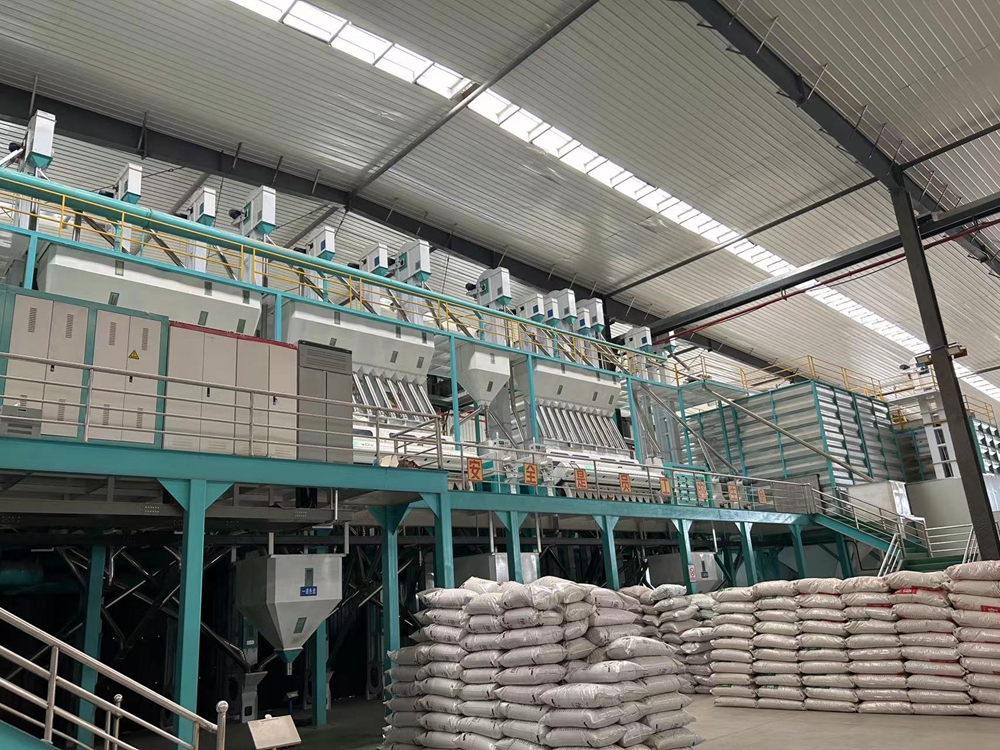 The workshop produces rice and other agro-products in Mohan-Boten Economic Cooperation Zone (Photo by Wang Yunya/Yunnan Daily)
In the Mohan-Boten Economic Cooperation Zone on the China-Laos border, data were presented. In the first half of 2023, the total volume of import and export trade through the Mohan Port reached 4.23 million tons, a year-on-year increase of 57.52%. As of the end of May 2023, the cooperation zone had attracted $20 million in actual foreign investment, completing 200% of the annual target.
The person in charge also noted that the number of vehicles entering and leaving Mohan Port has increased from an average of 400 per day to 800 since the beginning of this year. Personal entries and exits average at 5-15 minutes per person. "Now, the effects of multiple preferential policies in the cooperation zone are about to be unleashed, and we look forward to active business settlement as well."
Source: Yunnan Daily; trans-editing by Wang Yunya