Participants bullish about China prospects

By China Daily
|
Nov 08,2023
11:09:29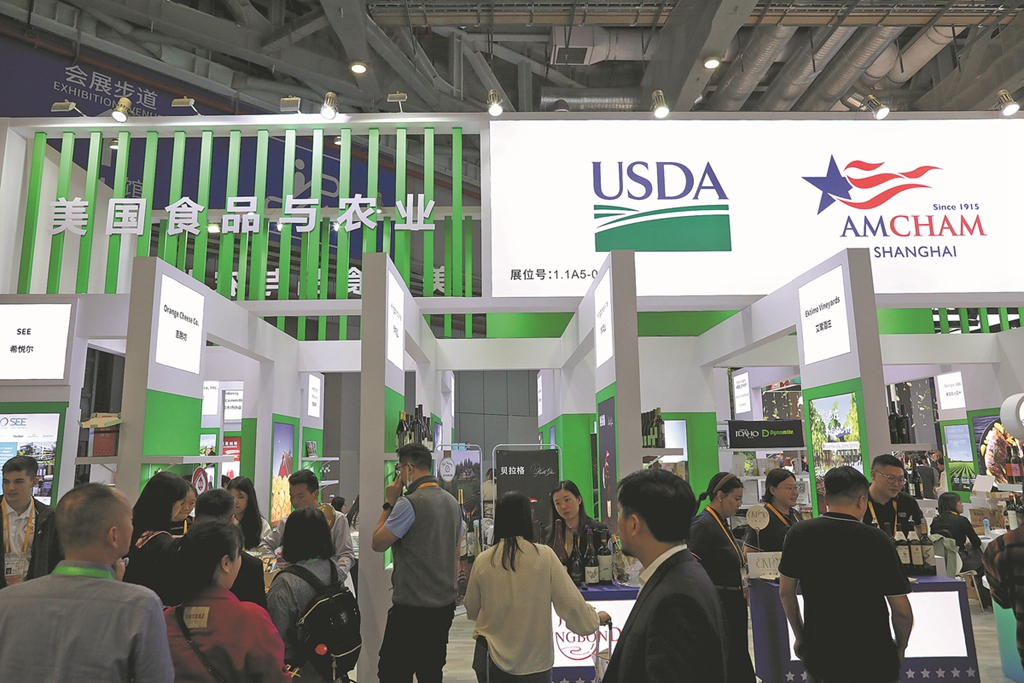 A view of US exhibitors' booths at the sixth CIIE in Shanghai. [ZHU XINGXIN/CHINA DAILY]
A multitude of multinational companies are participating for the first time in the ongoing sixth China International Import Expo, attracted by the spillover effect of such platforms as well as the growing vitality of the Chinese market.
Shimizu Satoshi, chairman of Muji China, a Japanese retailer and maiden entrant to the event, said it is the right time to showcase the company's vision to Chinese customers as the domestic market is developing rapidly.
"The entire Chinese market has paid increased attention to environmental protection in recent years, which is a critical timing for Muji. In the past, Muji mainly sold products that were produced, manufactured and designed in Japan for the world, and at that time, China was one of the global markets," he said. "But now, the company makes more products suitable for China and leverages the advantages of the Chinese market to manufacture them here. We want to demonstrate this changing attitude to Chinese consumers."
China's dynamic market growth has also inspired Danish dental technology company 3Shape to attend the CIIE this year. Charlie Zhu, general manager of 3Shape Greater China, said: "China is on track to steady economic recovery, bringing much market vitality. It makes us more confident in the Chinese market and we will bring more advanced technologies here in the future to benefit more dental practitioners and patients."
More than 69 countries and regions are showing products in this year's exhibition, latest data from the CIIE Bureau showed. Among these, 11 countries and regions are first-time participants and 34 economies first attended the offline expo. Over 500 small and medium-sized enterprises are also newcomers at this year's CIIE.
Notably, the spillover effect of the exhibition has made companies like US semiconductor maker Analog Devices join the event.
Thomas Zhao, the company's vice-president of sales in China, said: "The CIIE serves as a valuable bridge for cross-cultural exchange and provides a stage for global enterprises to build collaborative partnerships centered around themes such as industrial upgrading, economic sustainability and digital innovation, all closely aligned with ADI's areas of focus, such as our motor control solutions in industrial automation and our battery management systems in the electric vehicle sector.
"It also provides ADI with the opportunity to showcase our world-leading semiconductor solutions and applications, and to more deeply engage with our customers and partners in industrial digitalization and upgrades," Zhao said.
AllVitsy Aps is fortunate to participate in the CIIE for the first time this year, said Lin Dan, managing director of the Danish provider of innovative health supplements.
Though the exhibition is still ongoing, we have gained a lot, as it showcases our new innovative products and helps increase our brand awareness," he said.