Lwin: I see Asia's largest sleeping Buddha in Gansu

By Gateway
|
Sep 11,2023
15:45:00
"During my visit, I got to know the temple houses the largest sleeping Buddha in Asia, and it's a royal temple in ancient China," said Dr. Htike Lwin Ko from Myanmar. Lwin said this in his recent reporting tour to Northwest China's Gansu province, where the Zhangye Giant Buddha Temple is located.
Dr. Htike Lwin Ko visits the Zhangye Giant Buddha Temple.
Zhangye used to be an important commercial hub along the ancient Silk Road and a political, economic, cultural and diplomatic center of Northwest China in ancient times.
Built in 1098, during the Western Xia Dynasty (1038-1227), the Zhangye temple has 46 clay sculptures and a collection of more than 10,000 cultural relics such as ancient coins, bronzes and jade.
A view of the Zhangye Giant Buddha Temple
A 34.5-meter-long sleeping Buddha and the first printed edition of the Tripitaka - the earliest collection of Buddhist writings - are the two most valuable treasures in the temple.
In 1274, Marco Polo started his journey to the East and passed through Zhangye. He was impressed by the Buddhist culture and beautiful architectures, including those collected in the temple, and he stayed in Zhangye for a year.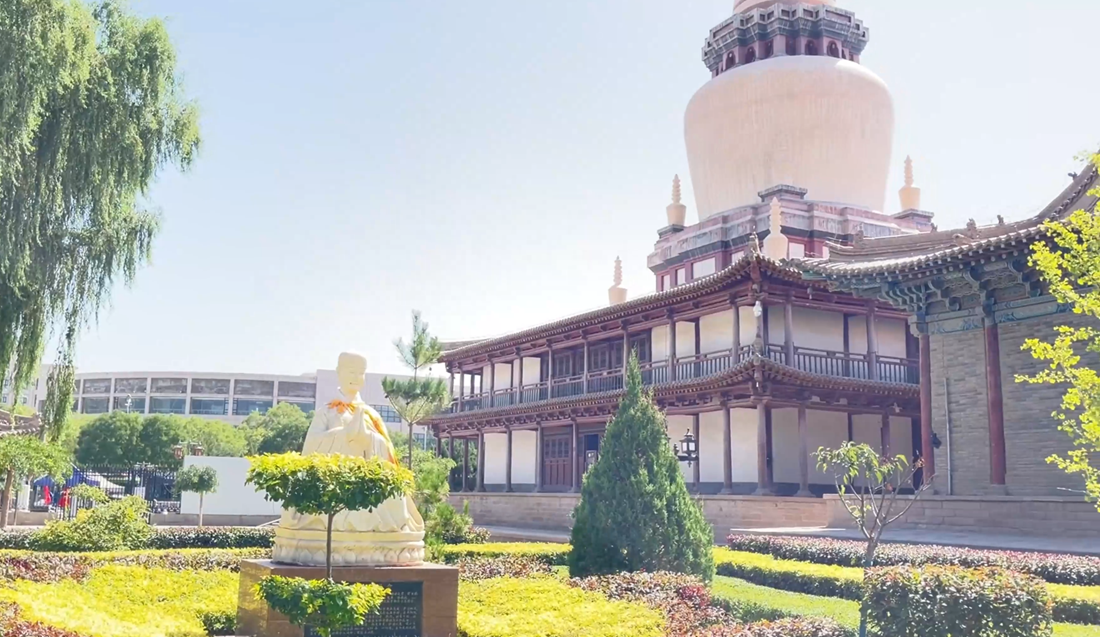 A view of the Zhangye Giant Buddha Temple
Source: Mekong News Network; Trans-editing by Wang Shixue